W
ork experience is one of the most important characteristics in the job seeker summary for many employers. If there is a great desire to progress and develop, you can find a good job without work experience, although it is difficult. Let's show you how to get a job in Nigeria without experience and connections.
How to get a job in Nigeria without connections and experience?
It seems that people who have just left the university's walls will have to search long and hard for the first job. In fact, the chances of successful employment without work experience are much greater than it seems. Successful graduates of universities have chances of getting employed. However, the selection process is more thorough and longer than for people with serious experience.
The number of graduates who literally do not know what to do next and how to search for the desired job keeps increasing. We have prepared several important recommendations that will help to settle all points in the issue of employment without work experience.
7 tips on how to find the first job
1. Begin as early as possible
The vast majority of students get working experience before graduating from the university. Most often this is, of course, part-time work or IT. Having receiving the long-awaited degree, these group of students often remain at their places of work. But if not, then at least, they already have some experience in their CVs. Hence the conclusion, you should think about your career before getting a degree.
2. Take professional courses and certifications
Now you can find professional courses and certification in almost any specialty. If you successfully pass a few of them, it will give you an advantage over other job applicants who also do not have experience, like you. Successful completion of these types of courses usually end with the issuance of certificates from the company that organized them. Attach them to your CV and you would have increased your chances of getting employed. In addition, attending training courses is a real opportunity to improve your professional skills and expand theoretical knowledge to practical ones.
3. Make a good CV
We will not refute the fact that the line "work experience" is one of the most important in the summary. And employers pay attention to it first. However, if the work experience is not yet available, you can leave at the expense of other advantages. In the summary, indicate the maximum of your achievements and skills, which can affect the employer's decision. In addition to the mandatory items in the CV (personal information, education, etc.), fill in the following lines:
Personal qualities: communicability, purposefulness, focus on the result, activity, etc.
Your skills: knowledge of computer programs that are used in your field of activity, knowledge of any technologies or techniques, etc.
Knowledge of foreign languages: indicate the level.
Availability of certificates, special diplomas, etc.
If the topic of your thesis is directly related to the content of the work you are applying for, then specify it. The same goes for the place where you did your IT. Indicate the organisation and your roles/responsibilities their.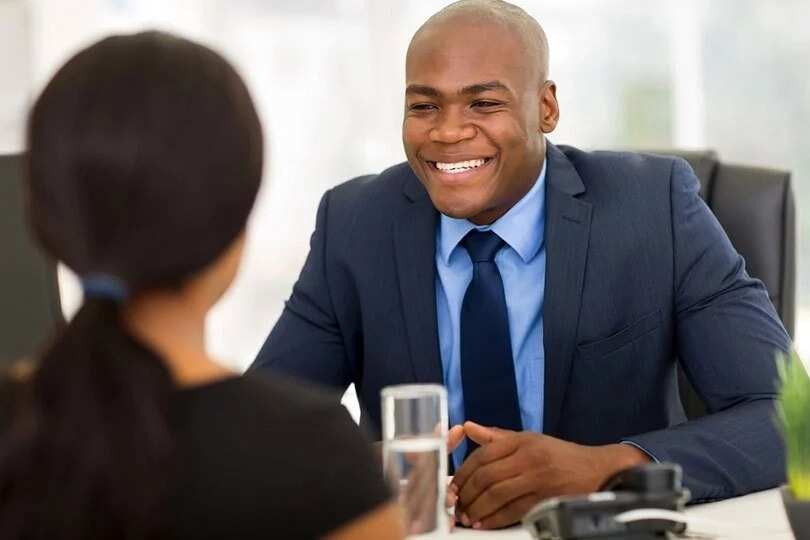 Place your CV on as many portals as possible about finding a job. And send it to specific companies that you consider to be an excellent career start. Also, do not wait for the callback. If in 3-4 days you did not get a callback, call yourself. Ask if the recruiting manager has already reviewed your resume. You will either be invited for an interview or you will immediately be told that a company was not interested in your candidacy. In the second case, politely ask for refusal reasons. Persuading the manager, after all, to intervene you, in most cases, will be inappropriate, so just listen to the reasons for the refusal and say thanks for their time. The received information can be used in the future, not to repeat such mistakes.
4. Be prepared for the job interview
Interviews are always some kind of stress. Before them, everyone always worries. And if this is the first interview, then the level of excitement increases threefold. But you can use this on your own side because the more you get nervous, the more attention you will pay for the interview. Just don't cross the line, when your nerves would disturb you and left you without any word on your mind.
5. Place your bet on an internship or training
Many large companies constantly have internship job openings for young professionals. For a graduate with no work experience, this is a real chance to get a job. However, you may have to undergo a selection procedure (often a long and difficult one), and if you show that your theoretical knowledge is at a high level and you are passionate about working and developing, then you will have all the chances to get an internship. And after successfully passing it, you can also have a chance to gain a permanent position in the company.
6. Make new connections
Tell all friends, relatives, acquaintances, acquaintances of acquaintances that you are looking for work. Actively participate in professional communities in social networks, make new acquaintances, find out in which companies open interesting vacancies for you.
7. Do not minimize your achievements
As it was said above, it often happens that specialists without experience immediately want to get a chief's chair and a high salary. But quite often there are also directly opposite situations when a graduate without experience does not take into account his achievements and skills. If you graduated successfully, then you already have some experience. You wrote a diploma, scientific work probably participated in any conferences or seminars. All this is also an experience, and it can't be understated. Confidently state everything that you can do in interviews. The employer will rather give preference to the applicant without sufficient experience, but with adequate ambition and a greater desire to work than someone who says "I have never worked anywhere, I do not know much".
And a little caution. Alas, in the labor market now operates a lot of scam companies. An inexperienced specialist, and even more so, a graduate looking for his first job, can be deceived very easily. Such companies promise huge wages from the first month of work, fantastically ideal working conditions, and other suspicious things. You just need to make a monetary contribution when you go to work, pay for documentation or something else. If the employer asks you for something to pay, immediately turn around and leave. These are scammers who do not intend to offer you any work. You have to be paid for the work, not vice versa.